SEI SHIN KAN SOGO BUJUTSU / BUDO DOJO


CLASSICAL SOGO TRAINING OF THE MOON SHADOW WARRIORS
JOHN VIOL SHIHAN - UCHI DESHI IN JAPAN

Read excerpts from the book
The Sei Shin Kan Sogo Bujutsu Dojo is now officially a non profit private membership Dojo.

CLICK HERE TO SEE THE SEI SHIN KAN INSTRUCTOR TRAINING PROGRAM GRADUATES - SHIDOIN LICENSE FROM JAPAN!
Navigate this Sei Shin Kan Site by clicking the links on the scroll to the right. The links shown on the scroll to the right provide a basic introduction to the United States Shibu Dojo of the Sei Shin Kan International Sogo Bujutsu / Budo Federation. This Sei Shin Kan Web site features over 500 pages in both Japanese and English, most of which are reserved for Internationally registered Sei Shin Kan members and the licensed Instructional Staff.
Sei Shin Kan International and the Sei Shin Kan Sogo Bujutsu / Budo Kai (S.S.K.B.K.) are International Organizations dedicated to the promotion and preservation of authentic Sogo Bujutsu / Budo through a series of highly specialized intensive programs and seminars. Those interested in the programs, seminars and membership in the S.S.K.B.K. may inquire by contacting the U.S. Headquarters.
Click HERE for more information on Sogo Bujutsu / Budo
Membership in the S.S.K.B.K. provides the advantage of having access to the unique specialized knowledge and technologies that only Sogo Bujutsu / Budo provides in addition to having powerful and influential connections within the Sogo Budo/Bujutsu community. Authentic licensing and certification of S.S.K.B.K. members comes from Japan.
Sponsoring the specialized programs and seminars can bring much attention to an individual, school, group, or organization from both local and Global audiences.
This site is supported by Sei Shin Kan International and
SAKURA MARTIAL ARTS SUPPLY CO. - U.S.A. / JAPAN
Please visit:
Where Sogo Warriors Meet
Below are some of the featured pages that can be found on this site.
S.S.K. CLASSICAL WEAPONRY TACTICS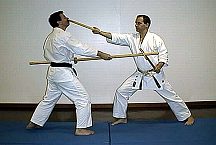 KAMA TAI BO

A SEI SHIN KAN BRANCH SCHOOL / PROGRAM IN YOUR AREA
SEI SHIN KAN ON-LINE INSTRUCTIONAL PAGES

COMING SOON - TOYAMA RYU IAI KATA SERIES! by JOHN VIOL SHIHAN
S.S.K. I.T.P. GRADUATES
-
Graduates receive Shido-In grade license from Japan.


Top of page